Plate
To transmit vibrations from the Asycube's actuators to the parts, a platform is needed. The platform is fixed to the upper side of the Asycube. The platform is made of :
A frame: walls to contain the parts and avoid them to jump out of the Asycube.

A plastic diffusing plate: horizontal surface that diffuses light and on which parts are laying.
For Asycube 50, 80 and 240, the plate is made of one single part. The diffusing plate and the frame are manufactured in one piece. The overall dimensions of the platforms are listed here below: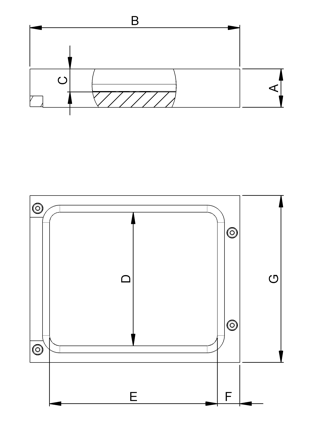 | | Asycube 50 | Asycube 80 |
| --- | --- | --- |
| A | 14 | 15 |
| B | 60 | 82 |
| C | 8 | 9 |
| D | 34 | 52 |
| E | 45 | 65 |
| F | 8 | 9 |
| G | 46 | 65 |
For Asycube 50, 80 and 240, the platform is made of one single part. The diffusing plate and the frame are manufactured in one piece. The overall dimensions of the platforms are listed here below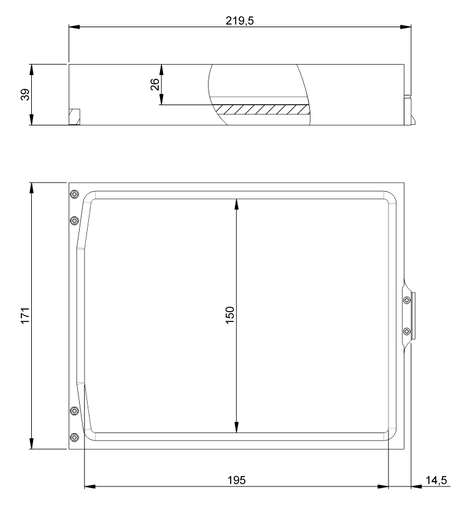 | | Asycube 240 |
| --- | --- |
| A | 39 |
| B | 219.5 |
| C | 26 |
| D | 150 |
| E | 195 |
| F | 14.5 |
| G | 171 |
| H | 0.2 |
| M | 0.5 |
For larger Asycube, 380 and 530, the diffusing plate and the frame are manufactured separately. The frame needs to be metallic to guarantee enough rigidity. The overall dimensions of the plates are listed here below :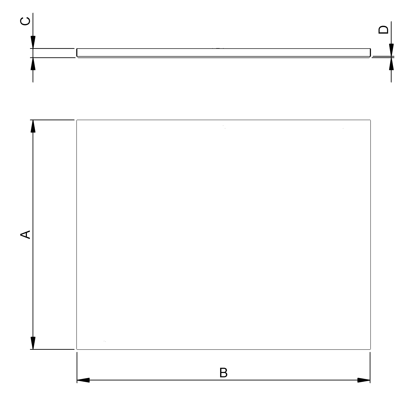 | | Platform Asycube 380 | Platform Asycube 530 |
| --- | --- | --- |
| A | 252.8 ± 0.5 mm | 369.8 ± 0.5 mm |
| B | 323.8 ± 0.5 mm | 426.8 ± 0.5 mm |
| C | 10 mm | 10 mm |
| D | 1.5x45° (4x) | 1.5x45° (4x) |
Tip
Depending on your application needs and the part geometry, the material, geometry and design of the diffusing plate can be adapted :