Recipes
A recipe contains the platform and hopper vibration parameters and the vibration sequence for a specific part. The Asycube can store 26 different recipes and these recipes are already filled with some predefined parameters.
Note
Last recipe (number 26) contains factory default settings and cannot be edited.
On the RECIPES page (Fig. 92), you can Edit a recipe, Import a recipe or Export a recipe.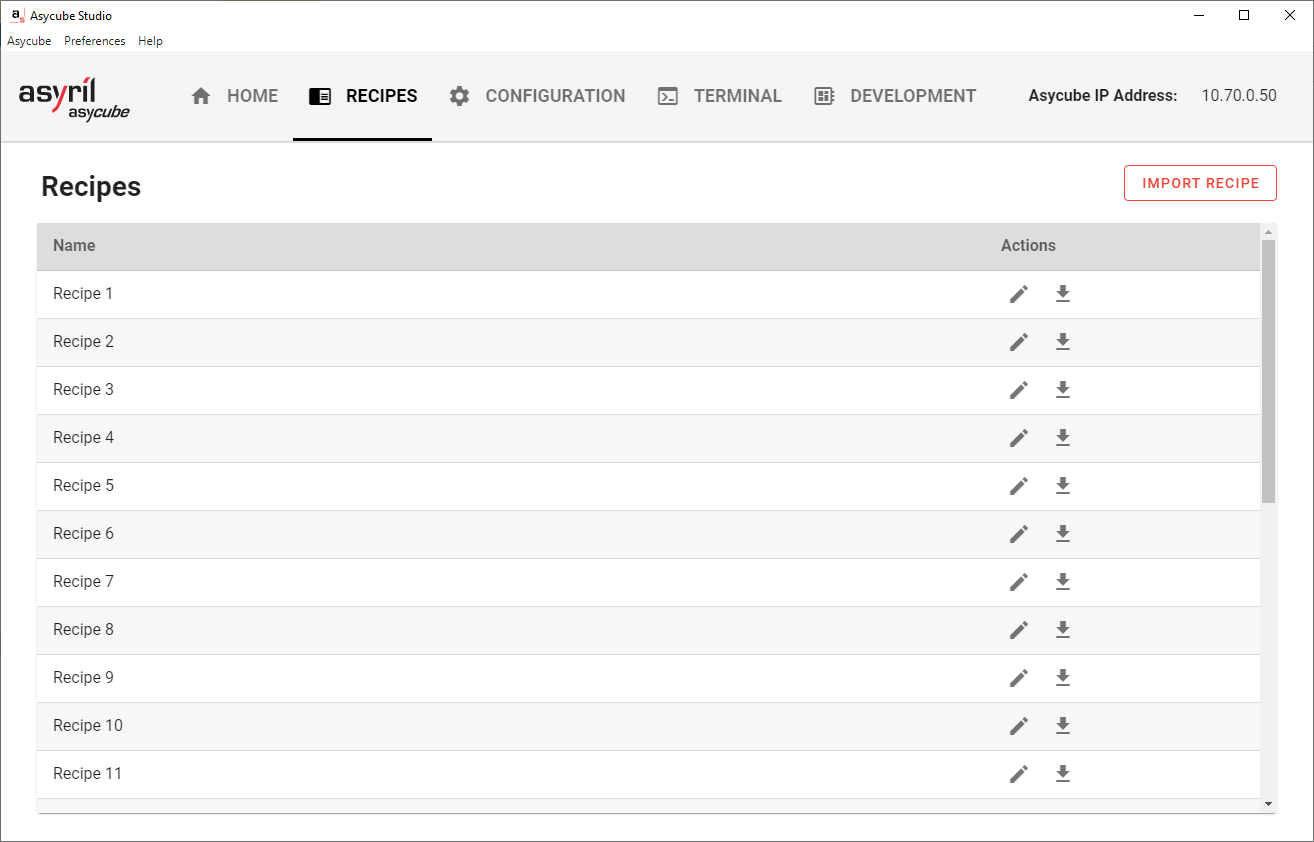 Edit a recipe
A recipe can be edited by clicking on the

icon. Editing a recipe will open the Recipe Wizard.
Import a recipe
You can import a previously exported .asycube recipe using the IMPORT RECIPE button.
The File Explorer window (Fig. 105) will ask you to select the recipe you want to import.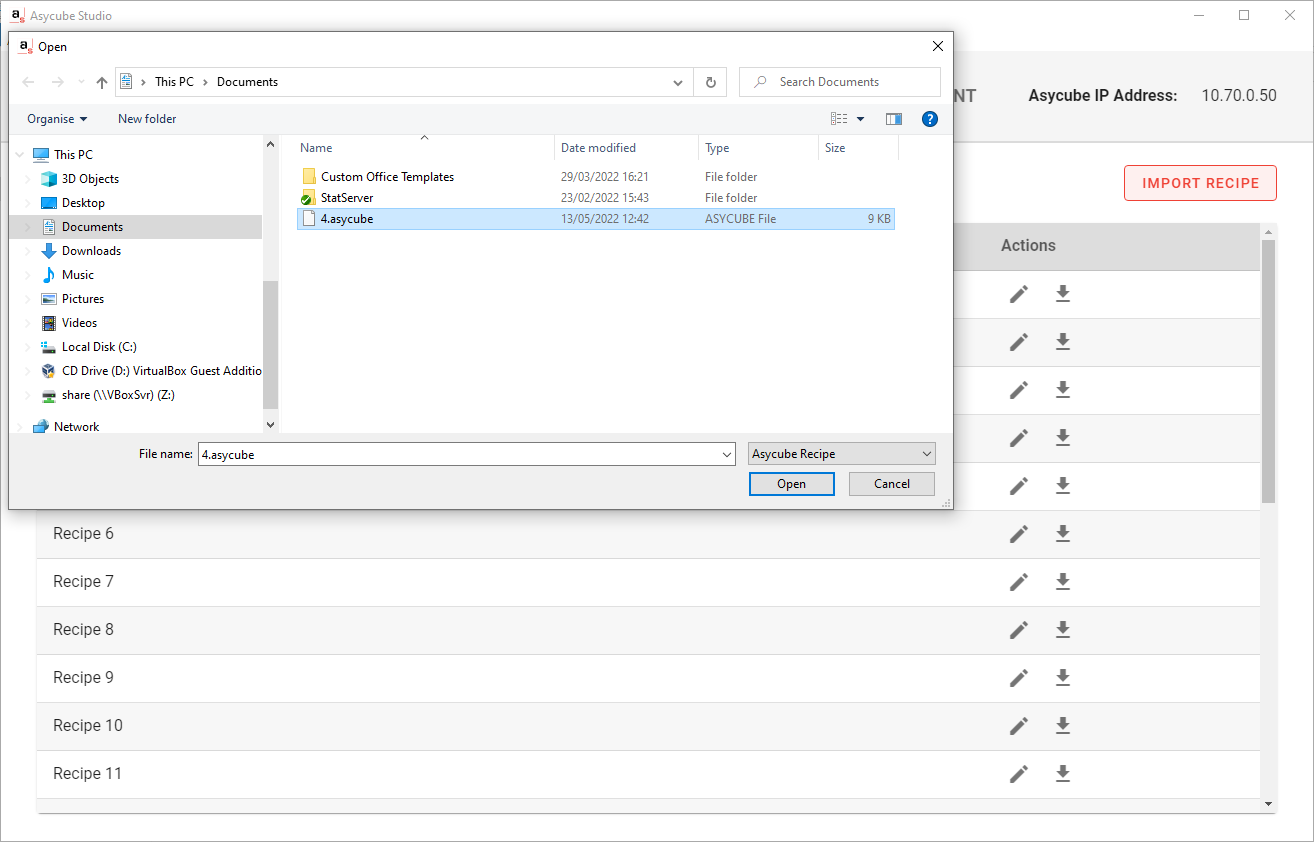 Important
When importing a recipe, the Asycube has to overwrite an existing one. Thus, Asycube Studio will ask you to select the recipe you want to overwrite. Choose wisely as this action cannot be undone.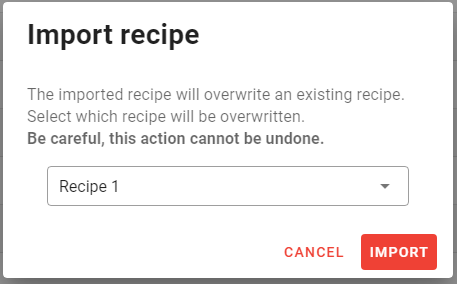 Note
The recipe import is not compatible with old format of recipes (fconf, fseq) generated by Asyril HMI.
Export a recipe
You can export a recipe by clicking to the

icon corresponding to the recipe number you want to export. A File Explorer window (Fig. 107) will open asking you where you want to save the recipe.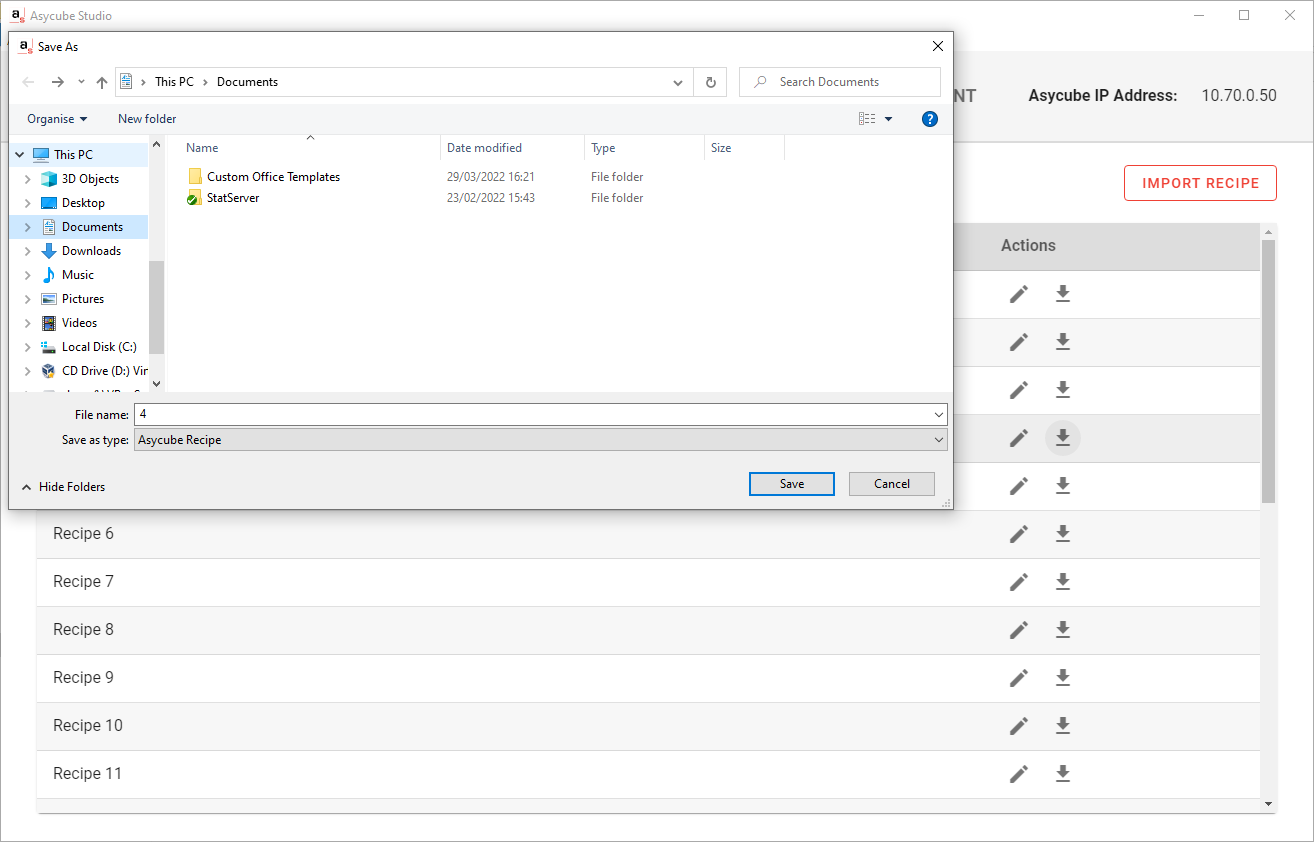 The export can take some time depending on the connection between your computer and the Asycube. Once finished, this will create a file with the .asycube extension.