Home
When you are connected to the Asycube, you have access to the HOME page (Fig. 91). This page gives some information about the connected Asycube as well as a way to activate the basic functions of the Asycube (backlight, vibrations,…).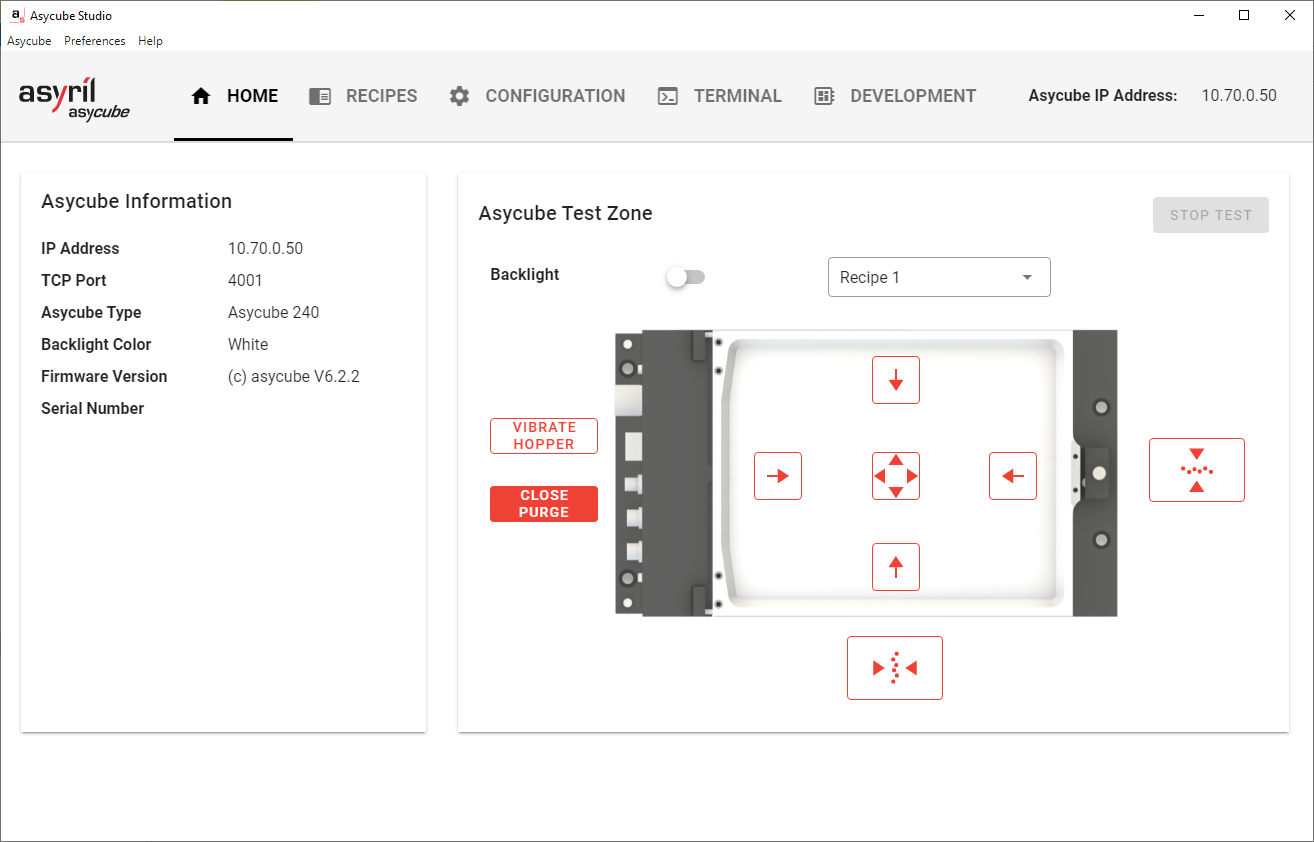 Asycube Information
This area contains information that are directly read from the Asycube. This can be helpful if you want to check that you connected to the right Asycube or need to give additional information to our support for example.
Asycube Test Zone
In this area, you can activate most of the functions that are embedded inside the Asycube.
Backlight: Can switch on or off the backlight.

Recipe selection: Can select a recipe (defined in the Recipes page) to execute the vibrations.

Vibrate hopper: Can activate the hopper depending on the settings defined in the recipe.

Open/Close purge: Open or close the purge side.

Vibration arrows: Will vibrate in the selected direction with the parameters and time defined in the recipe.
Important
At any time, you can click on STOP TEST to stop the current vibration.